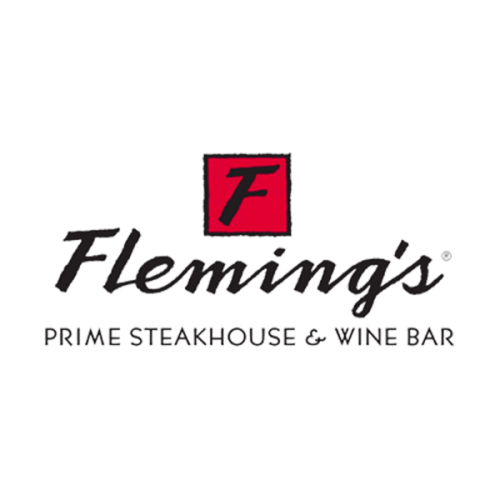 Fleming's Prime Steakhouse
CURBSIDE
Contact Retailer: Order & pay online, call ahead, or delivery.
Triangle Restaurant Week - $35 Dinner Menu
Fleming's Prime Steakhouse & Wine Bar pairs a passion for service and seasonal ingredients with the finest USDA Prime beef. We focus on every detail so that you'll savor every bite. With our award winning wine list, you can discover the perfect wine for every mood. We also offer Private Dining Rooms that can easily accommodate any size group. At Fleming's, every visit is filled with indulgent possibilities.
Private Dining
Fleming's proximity to Raleigh-Durham International Airport, major hotels and corporate offices makes Fleming's an outstanding choice for private dinners, business meetings and conferences. Available for lunch and dinner, our rooms can accommodate small and large events ranging from intimate luncheons to business meetings and even family reunions. We also provide a Cisco® conferencing system for video connection with all our other Fleming's locations and up to five satellite sites.
30 Guests Coastal Room
40 Guests Blue Ridge Room
70 Guests Piedmont Room
To book a private dining event or a full restaurant buyout, contact our Private Dining Director. Christopher Epps, 919-571-6200 PDRaleigh@FlemingsSteakhouse.com
Find IT