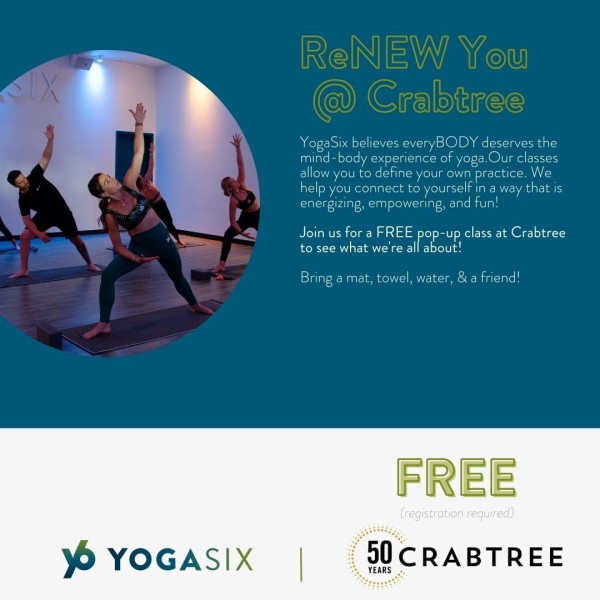 ReNEW You YogaSix Pop-up Yoga Class
Jan 30, 2022
11:00 am - 12:00 pm
ReNEW YOU POP-UP YOGA CLASS
Crabtree is teaming up with YogaSix for a ReNEW You pop-up yoga class! YogaSix believes everyBODY deserves the mind-body experience of yoga. This class will allow attendees to define their own practice in a way that is energizing, empowering, and fun!?
This class is free, however, registration is required. Sign up here!
Due to inclement weather, this class date has been moved to:?
Sunday, January 30th from 11AM - 12PM
Crabtree's Center Court ? lower level, near H&M