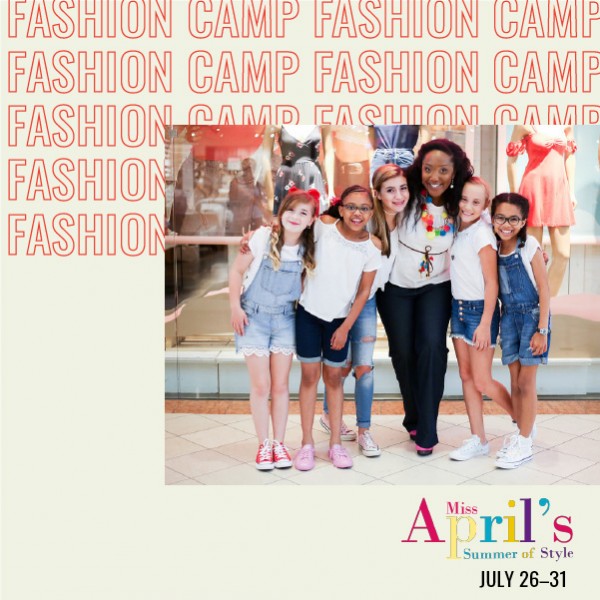 Miss April's Summer of Style
Jul 26, 2021 - Jul 31, 2021
 You're invited to Miss April Summer of Style—FREE fashion camps held July 26 - July 31 at Crabtree!
 Class times: 11AM – 12PM for ages 4-6 and 1PM-2PM for ages 7-12.
Each hour long class will consist of lessons on how to build a fun and creative fashion business for retail. Students will understand the importance of sustainability, explore fashion designing, and illustrate their very own mini collection. At the end of the week, campers will showcase their work at The Fashion Fair.  
See the activities for the week HERE.
Follow the laughter, music, and fashion to Crabtree's Promotional Court, which is the courtyard lower level near the Food Court. Registration is required. Please complete the fields below to get started!
Registration comes with FREE crayons and coloring book for ages 4-6 and FREE coloring pencils and a sketchbook for ages 7-12.